Chicago's Leading Workers' Compensation Firm
For close to 30 years, Leonard Law Group has recovered more than $750,000,000 on behalf of our clients. This level of success is a tribute to the quality of work and representation we devote to each and every case. To learn more about our firm, do not hesitate to contact us. With free second opinions and Spanish-speaking services available, we strive to provide our client's with convenience. If you are looking for a workers' compensation attorney in Chicago who has the experience to get the job done, look no further.
---
For more information about your case, call (312) 487-2513 to speak with a Chicago Worker's Compensation Attorneys from Leonard Law Group. Spanish-speaking services available.
---
How Do Chicago Workers' Compensation Attorneys Help?
Workers' compensation attorneys in Chicago are well-versed in the intricacies of workers' comp cases. They possess the expertise to gather compelling evidence, skillfully negotiate with insurance companies to optimize their clients' benefits, and work within legal statutes to ensure clients receive their entitled full amount.
Here are the services provided by Chicago workers' compensation lawyers to their clients:
Assessing the value of a case and evaluating damages accurately.
Engaging in negotiations on behalf of the claimant to secure fair compensation from insurers or employers.
Representing claimants during hearings before administrative bodies, such as state agencies or courts.
Filing necessary appeals when required to challenge unfavorable decisions.
Assisting injured workers in navigating through the complex paperwork associated with the claim filing process.
Guiding claimants throughout medical examinations relevant to the evaluation of their claims.
Explaining all applicable laws pertaining to each individual case, ensuring clients are well-informed.
Providing detailed explanations regarding the various forms of compensation available for injuries or illnesses resulting from workplace accidents.
By enlisting the services of experienced workers' compensation attorneys, individuals can confidently navigate the complexities of their cases and maximize their chances of receiving the full benefits they are entitled to.
Our Experienced Workers' Compensation Attorneys Can Help
To have the advantage in your case, and in turn, avoid being taken advantage of, it is beneficial to seek the skilled representation of a skilled Workers' Compensation attorney. Leonard Law Group currently represents over 1600 injured workers in the Chicago area. Our practiced Workers' Compensation lawyers have handled more than 25,000 claims with great success. We are passionate about ensuring that our clients get the representation they need in order to secure the results they deserve.
How Do I File For Workers' Compensation?
Every year in Illinois there are between 38,000 and 45,000 Workers' Compensation claims filed for traumatic injuries, repetitive injuries, and mental stress injuries. These applications are filed at the Illinois Workers' Compensation Commission located at 100 W. Randolph St.
Believe it or not, it's not uncommon for Workers' Compensation insurance companies to deny a legitimate claim. After all, these businesses make money by collecting premiums, not distributing compensation. This means Illinois workers' compensation settlements can come in low without the proper legal help. Insurance companies will use any excuse to keep from covering your injury. However, you do have another course of action—filing an appeal.
Is Illinois A No-Fault State?
The state of Illinois has a no-fault system and is only concerned with whether the injury or injuries arose out of and were in the course of the employee's work duties. If this burden can be satisfied, then the injured worker may qualify for benefits.
Appealing A Denied Workers' Compensation Claim
Can I Appeal a Denied Workers' Compensation Claim?
In the state of Illinois, you have a right to appeal the denial of your claim. In order to do so, you must show evidence countering the reasons for the denial. The process can be quite complicated, which is why you need the assistance of an excellent Chicago Workers' Compensation attorney. A good lawyer will not only know what papers to file and where to send them, but they will know the deadlines for each one. Every state has a statute of limitations that puts a restriction on the amount of time you have to file a Workers' Compensation claim: however, there are also deadlines for the appeals process.
How Do I Appeal A Workers' Compensation Decision?
In Order To Begin, You Must Submit An Application For "Adjustment Of Claim." This Must Be Submitted With Proof That The Employer Has Been Served With A Copy Of The Application. Then, You Must Request A Hearing With The Arbitrator Working With The Illinois Workers' Compensation Commission. This Hearing Is Your Opportunity To Present Evidence That The Denial Was A Mistake.
If you have sufficient evidence, the next step is requesting a trial. The arbitrator will seek to resolve the dispute during the trial and will issue his or her decision within 60 days of its conclusion. Having a good attorney on your side will allow you to present your case in an orderly and well-argued way. Our Chicago Worker's Compensation attorneys at Leonard Law Group have extensive training.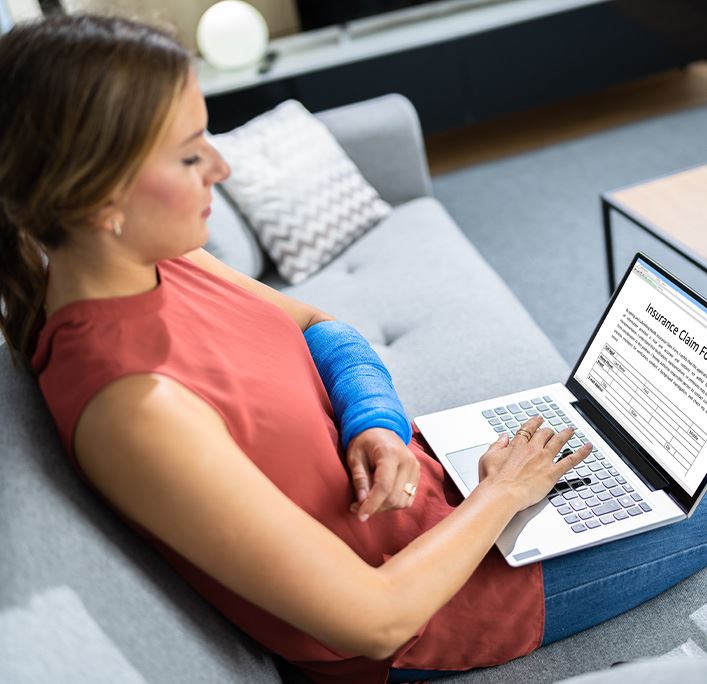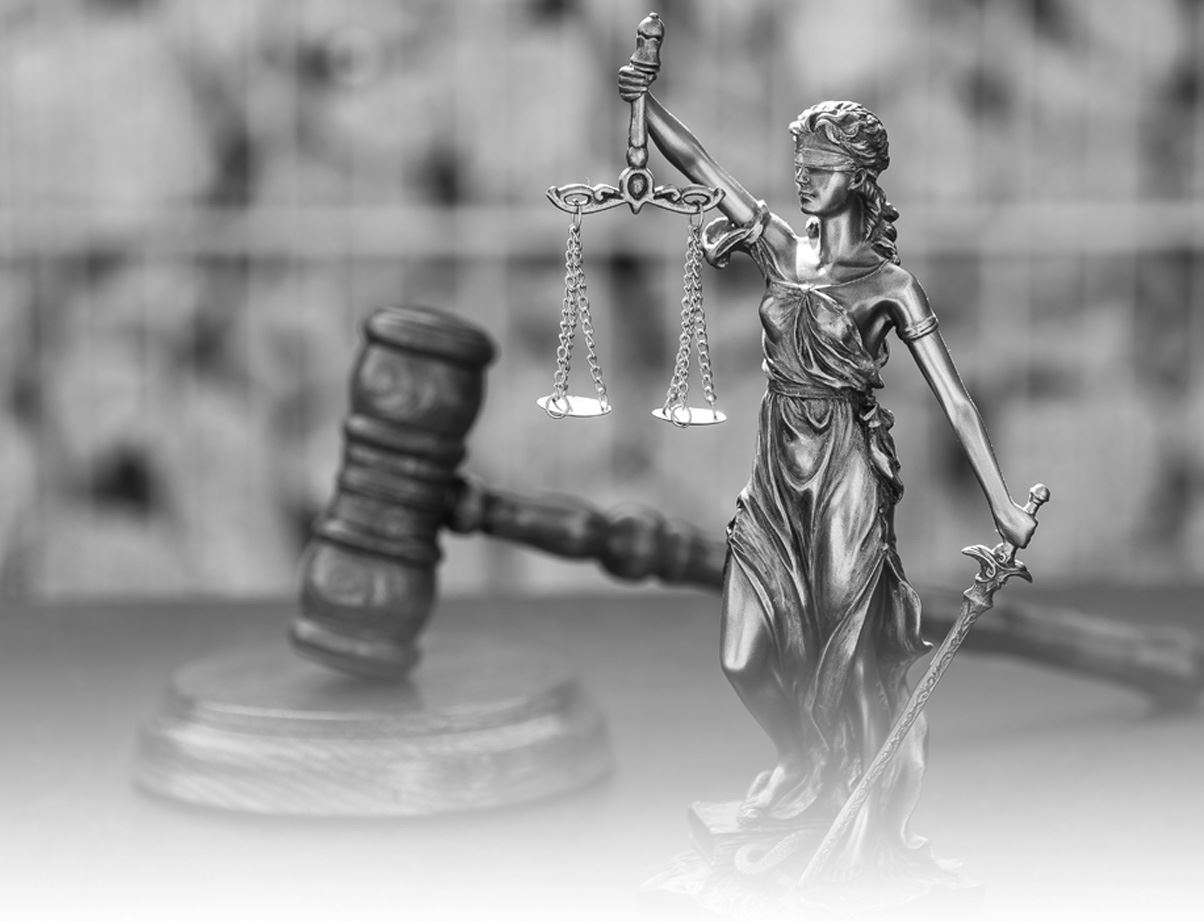 We Have Recovered Hundreds Of Millions For Our Clients
Pallet Jack Accident

$24,000,000

Carjacking Incident

$3,300,000

Workers' Compensation

$625,000
What If My Appeal Was Denied?
If your claim is still denied, you can appeal the arbitrator's decision with a Petition for Review with the Workers' Compensation Commission within 30 days. A panel of 3 commissioners will then review the petition and make a decision within 60 days regarding your case. Another denial can be appealed via the Circuit Court, Appellate Court, or even the Supreme Court of Illinois.
Each step will become progressively harder and will require the support of experienced legal counsel. Make sure you are represented by the best. Our attorneys have handled more than 25,000 claims successfully for injured workers all over the state. Trust us to advocate for you.
Is Workers' Compensation Taxable Income?
Generally speaking, Workers' Compensation benefits are not taxable. This includes both the state and federal level. However, there may be some exceptions to this, including individuals who receive compensation alongside other benefits such as Social Security Income or Social security disability insurance.
If your combined compensation meets a certain threshold, the Social Security Administration (SSA) may need to offset the Workers' Compensation benefits by reducing other benefits. The difference between the amounts you get from each income may be taxable. However, most people who receive both SSD and Workers' Compensation typically do not owe taxes.
Understanding Workers' Compensation Liens
Section 21 of the Illinois Workers' Compensation Act governs liens on Workers' Compensation cases. As a general rule there are no liens in Workers' Compensation cases. However, an exception exists if there is unpaid child support owed.
If this is the case and the insurance company or employer is properly served and notified of the child support lien, it is enforceable against the injured workers TTD checks and settlement. Recent Illinois case law has also found enforceable liens against an injured worker's settlement by the Illinois Department of Public Aid.
Workers' Compensation Penalties Against Employers
Section 19 of the Illinois Workers' Compensation Act governs the award of penalties against the employer. Two provisions, 19(k) and 19(l) may become relevant depending on the conduct of the employer in defending the injured workers's claim.
19(l) penalties take the form of late fees for delay in payment of an award after trial or in paying TTD benefits. 19(l), takes the form of a late penalty against the employer, computed at $30 a day with a maximum of $25,000.
19(k) penalties require a finding of vexatious conduct on the part of the employer in defending the claim. These penalties require a finding on the part of the employer of bad faith. 19(k) penalties are computed at 20% of disputed medical, 20% of the disputed TTD withheld, and in some rare cases 20% of the prospective medical not approved by the employer once the costs of that medical are determined.
Workers' Compensation Statute of Limitations
If you've suffered a work-related injury in Illinois, it's crucial to understand the timeline for filing a workers' compensation claim. The statute of limitations in Illinois dictates how long you have to initiate your claim, and failing to adhere to these deadlines can result in the forfeiture of your rights to compensation. In the state of Illinois, the statute of limitations for filing a workers' compensation claim is within 3 years from the date of the injury. This time frame allows injured workers a reasonable period to assess their injuries, seek medical treatment, and decide whether to pursue a claim.
The Importance of Timely Filing
Complying with the statute of limitations is critical for several reasons:
Preservation of Legal Rights: By filing within the stipulated timeframe, you ensure that your right to claim workers' compensation benefits remains intact. Delaying the process may jeopardize your eligibility.
Prompt Medical Attention: Seeking immediate medical treatment following a workplace injury is essential for your well-being. Timely filing of a workers' comp claim encourages workers to address their injuries promptly, reducing the risk of complications.
Preservation of Evidence: The longer you wait to file a claim, the more likely it is that critical evidence may be lost or become less reliable. Timely filing can help ensure that all necessary documentation is available to substantiate your case.
Relief for Financial Strain: Workers' compensation benefits can provide financial support, such as covering medical expenses and lost wages. Filing within the statute of limitations helps expedite the process and ensures you receive the assistance you need sooner rather than later.
It's essential to consult with an experienced workers' compensation attorney in Illinois if you have any doubts about the statute of limitations applicable to your case. They can provide you with personalized guidance based on your unique circumstances.
Workers' Compensation Settlements
There is no provision of the Illinois Workers' Compensation act that guarantees the injured worker a settlement following the conclusion of medical treatment. The belief that the insurance company or employer will offer you a settlement may be a mistake. Often times once medical treatment has concluded the insurance company or employer will simply close the claim.
How Much Is The Average Workers' Compensation Settlement Worth?
While the amount of each Workers' Compensation settlement varies, the value of a claim depends on the following factors:
Permanent partial disability sustained
Ability to return to work full-duty
Wage loss or earning impairment incurred, if any
Ability to return to any type of gainful employment
Leonard Law Group Gets Results. Start Today With A Free Consultation.
Leonard Law Group is backed by close to 20 decades of collective experience in the field of Workers' Compensation. We handle cases for workers of all industries with professionalism and personal attention. Already with a firm, but unsure of the quality of your representation? Do not hesitate to get a free second opinion from our established Workers' Compensation lawyers. We have a reputation throughout Chicago and all of Illinois as top Workers' Compensation attorneys.
Free Case Evaluations

Regardless of the size or scope of your case, we always provide free initial consultations to our clients.

We Win... A Lot - It's What We Do

We know how insurance companies and major corporations work to try and avoid responsibility. We are not afraid to go toe-to-toe with these companies to fight to make sure our clients get the recovery they deserve.

Hundreds Of Millions Recovered For Our Clients

We have recovered over $750,000,000 for injured clients, winning virtually every case we have tried or obtaining a superb settlement along the way.

Experience On Your Side

The seasoned trial attorneys at the Leonard Law Group possess close to 200 years of collective legal experience.