Andrew P. Leonard
Attorney
Download vCard
Contact: (312) 761-2404
Chicago Workers' Compensation Lawyer
Andrew P. Leonard is a Chicago area native and the founder of Leonard Law Group, LLC, Andrew concentrates his practice in the representation of those injured while working throughout the state of Illinois. He practices before the Illinois Workers' Compensation Commission, the Circuit Courts, and the Appellate and Supreme Courts.
After receiving his Bachelor of Arts (BA) degree from Augustana College in 1991, Andrew completed his Master of Business Administration (MBA) from The Dominican University in 1996 and received his Juris Doctorate (JD) from The John Marshall Law School in 1996.
In law school, Andrew received top 10% honors in an oral presentation from his Harvard-trained law professor and earned a spot in the final four of their nationally renowned moot court program all while working full time during the day and attending law school at night. While a student Andrew worked at a Chicago injury firm and was the only law clerk selected by one of the firm's leading trial attorneys to prepare multiple Federal Pre-Trial Memorandums.
In 1996 immediately after being sworn in and licensed by the State of Illinois, Andrew opened Employee Legal Services, LTD which is now known as Leonard Law Group, LLC as a solo practitioner. Within months of being licensed and despite being pitted against attorneys twenty to thirty years his senior at the time, Andrew amassed an impressive record of successful trial awards and settlements. He is one of the few attorneys to secure a settlement offer over $1,250,000.00 in a single workers' compensation case.
Andrew teaches seminars and lectures on the intricacies of workers' compensation and injury law. With the help of his older brother Joseph and his younger brother Matthew, Andrew pushed Leonard Law Group, LLC to the forefront of Chicago's injury law practice.
He is a member of the Illinois Workers' Compensation Lawyers Association and the Illinois Trial Lawyers Association. He has been recognized for his excellence in practice by his peers as evidenced by his selection in 2015-2021 as a Super Lawyer which is an award given to only the top 5% of all attorneys in Illinois.
Practice Areas
Education & Previous Experience
In 1990, Andrew graduated from Augustana College with his bachelor's degree. In 1995, he obtained his J.D. from The John Marshall Law School. After graduating, he established Leonard Law Group with the assistance of his father and consultant Eugene T. Leonard III.
Education
Augustana College, Rock Island, Illinois 1990
The John Marshall Law School, Chicago, Illinois, 1995
Awards
Super Lawyers, 2015-2021
Better Business Bureau A+ Rating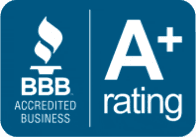 $250,000

Personal Injury

$900,000

Personal Injury

$625,000

Personal Injury

$122,500

Personal Injury

$165,000

Personal Injury

$450,000

Personal Injury

$70,000

Personal Injury

$85,000

Personal Injury

$100,000

Workers' Compensation

$100,000

Workers' Compensation

$100,000

Workers' Compensation

$102,000

Workers' Compensation

$110,000

Workers' Compensation

$112,000

Workers' Compensation

$162,500

Workers' Compensation

$160,000

Workers' Compensation

$275,000

Workers' Compensation

$125,000

Workers' Compensation

$121,000

Workers' Compensation

$150,000

Workers' Compensation

$113,000

Workers' Compensation

$134,000

Workers' Compensation

$135,000

Workers' Compensation

$140,000

Workers' Compensation

$125,000

Workers' Compensation

$125,000

Workers' Compensation

$195,000

Workers' Compensation

$195,000

Workers' Compensation

$200,000

Workers' Compensation

$200,000

Workers' Compensation

$200,000

Workers' Compensation

$191,000

Workers' Compensation

$190,000

Workers' Compensation

$203,000

Workers' Compensation

$150,000

Workers' Compensation

$150,000

Workers' Compensation

$150,000

Workers' Compensation

$150,000

Workers' Compensation

$150,000

Workers' Compensation

$185,000

Workers' Compensation

$180,000

Workers' Compensation

$175,000

Workers' Compensation

$175,000

Workers' Compensation

$175,000

Workers' Compensation

$175,000

Workers' Compensation

$175,000

Workers' Compensation

$165,000

Workers' Compensation

$165,000

Workers' Compensation

$175,000

Workers' Compensation

$137,500

Workers' Compensation

$215,000

Workers' Compensation

$225,000

Workers' Compensation

$225,000

Workers' Compensation

$225,000

Workers' Compensation

$225,000

Workers' Compensation

$225,000

Workers' Compensation

$240,000

Workers' Compensation

$240,000

Workers' Compensation

$242,500

Workers' Compensation

$245,000

Workers' Compensation

$225,000

Workers' Compensation

$230,000

Workers' Compensation

$235,000

Workers' Compensation

$240,000

Workers' Compensation

$240,000

Workers' Compensation

$325,000

Workers' Compensation

$375,000

Workers' Compensation

$331,000

Workers' Compensation

$300,000

Workers' Compensation

$295,000

Workers' Compensation

$275,000

Workers' Compensation

$245,000

Workers' Compensation

$250,000

Workers' Compensation

$250,000

Workers' Compensation

$250,000

Workers' Compensation

$275,000

Workers' Compensation

$275,000

Workers' Compensation

Bio
Education
Awards
Case Results